IKO Warranty
Numerous options
IKO offers interesting warranty options for its residential shingles. The manufacturers warranty is applicable only when installed as per IKO instructions, local building codes, and by a certified roofing contractor. The shingles applied under each warranty must be checked for the warranty options available for that shingle. IKO Warranty FAQs provides detailed information about its warranty from IKO.
Home owners must ship the damaged shingles for a detailed analysis of the product. It is also necessary to transfer the ownership of warranty from seller when you are buying home from another homeowner and the shingles are already installed. In case of transfer of ownership, a transfer fee is applicable. Homeowners must notify about the concern within 30 days of noticing it. The Claim packet must include proof that the shingles are IKO shingles and the home owner is indeed the owner of the shingles as well. Clear color photographs must be sent for analysis. Remember that your roofing contractor is not an IKO Warranty Claims representative.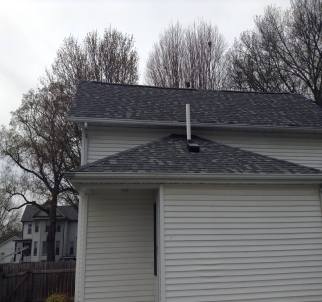 IKO has lots of choices with warranty options and a number of exclusions and limitations. Consider all the options and discuss with your insurance representative before filing a claim. IKO Warranty covers only the damage due to the manufacturer defect in the shingles and not by any other damage.